Description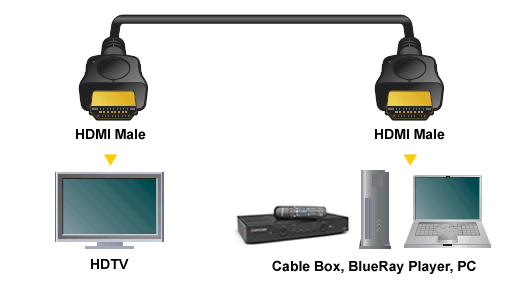 HDMI male to male cable connects cable box, satellite box, game box, DVD player, or any device that has an HDMI output to another HDMI device such as HDTV or projector. All our HDMI cables and devices are purchased from manufacturers that are CERTIFIED by hdmi.org.
* Wire :30AWG, OD 7.3mm
* HDMI High Speed with Ethernet
* Backword compatible wilth all previous versions
* Category 2 certified
* Resolution: 1080p
* Supports 3D
* Supports 120 Hz, 240 Hz & 360Hz refresh rates
* Supports 10.2 Gbps high-speed bandwidth
* Standard 19pin connection, Male to Male, Type A Connection
* Gold-plated connecting pins and ground connections.
* RoHS compliant.
* UL & cUL(Canada) listed
* Lifetime Warranty
Payment & Security
Your payment information is processed securely. We do not store credit card details nor have access to your credit card information.